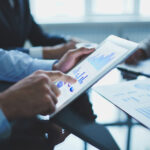 How to Write a Blog Post: A Step by Step Guide
August 8, 2023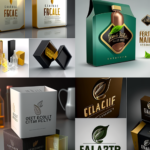 Role of packaging in Branding.
September 9, 2023
Unsure about the concept of Branding? Is Brand and Branding the same? If not then what is the difference?
let's answer all these questions one by one. Before we address what branding is let's understand the concept of products and brands. Generally in broader terms, our product is anything that can be offered to a market to satisfy a want or a need be it a physical good or an intangible service experience information etc.( Kotler and Keller, 2015) This means our product can be anything a company is offering, from a hotel stay to a packet of wafers, to understand more on it let's take an example of water. Water is a free resource that every human being needs to live and survive, yet it became a product that company sales as mineral drinking water. But water always looks the same, it is liquid and transparent, now question arises how different companies sale the same product but still convince people to purchase their bottled water? The answer is- by creating their products as Brand.
"A Brand is a name, term, design, symbol, or any other feature that identifies one seller's hoods or services as a distinct from those of other seller.(American Marketing Association)
Let's take an example of a basic product Shampoo- physically- Logo, Color and packaging is different from other same products in the market. Emotionally its – the usage of this shampoo controls hair fall. Thus, it's not only the physical feature that create a Brand but also the feelings that consumers develop towards the company or its products. A product can easily be copied by different players in the market , but a Brand can never be copied. It's the company's Identity.

Now it boils down to the concept of Branding – what is it?
"Branding is endowing products and Services with the power of a Brand" ( Kotler & Keller, 2015). Branding is the process of giving an identity, a name to a specific organization, company, products or services by shaping a brand in consumer's minds. It is basically a strategy of building a product into Brand. How can it be done ? Companies typically use various tools to create a product to a Brand.
Brand's core identity
Brand positioning
Brand promise
Brand identity
ATL & BTL activities (offline)
Web design and online presence
Advertising campaigns
Product packaging
Brand name ( name of the product)
Collaborations
Customer services. 
In very simple words, the journey of a company's products and services towards a Brand Name is what Branding is.