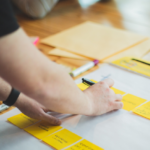 Unsure about the concept of Branding? Is Brand and Branding the same? If not then what is the difference?
September 9, 2023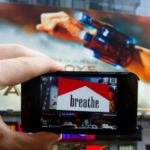 Augmented Reality and it's role in Marketing.
September 9, 2023
Role of packaging in
Branding.
Want to build your Brand Perception ? Then the answer is Creative and Crisp Packaging of your brand. When it comes to start your business, brand packaging can often be an afterthought. But neglecting the strategy of brand packaging can make your brand miss a golden opportunity to earn its brand perception To understand this concept let's dive into its details!

what is brand packaging ?
The first and foremost impression of your brand is a mind blowing packaging what they see, even before the customer has the actual look and feel experience of your product. Brand packaging is the physical wrapping or container that holds your product and represents your brand identity. This makes it a primary touch point for building a connection between your brand and your target audience. It acts as an extension of your brand as an experience. Statistics says 40% of online shoppers say branded packaging makes them more likely to buy that product and even recommend it to their friends.
Why brand packaging matters? It is a point of difference in a competitive market- brand packaging is an effective way of differentiating your product in a fierce competitive market .
Its an effective way to wow your customers- human brain is very interesting, it tends to remember patterns, colors , visuals more than writings. As a brand you want to win over your customers and kick start with a strong visual identity which remains in their minds for a very long time.
It helps to introduce your brand story- packaging is a crucial part of brand consistency. It's a part of your brand story. Think about the mission, values and personality behind your brand and how can you bring that into the packaging because it's the visual language communicating with the potential buyers. So knowing how packaging is important for your brand identity or branding strategy gets started to today!