Govind milk and milk products was established in 1995 to empower the local dairy farmers in a small town of Phaltan, Maharashtra. Since its inception, Govind milk hasemerged out as a nationally renowned quality conscious dairy brands in India.
We associated with Govind to create their logo design and packaging designs for their products. Govind briefed us about their brand story on the basis of which we created the logo. The blue colour used in the logo depicts trust and dependability with the shades of green depicting freshness of farm, and Purity.
Basundi and milk was very meticulously made to bring out the ethos of the brand combined with the relatibility of the products. The farm scene printed on the package of the product ( Milk) gives out the feel of freshness bringing out the aesthetics and experience of the brand along with the product.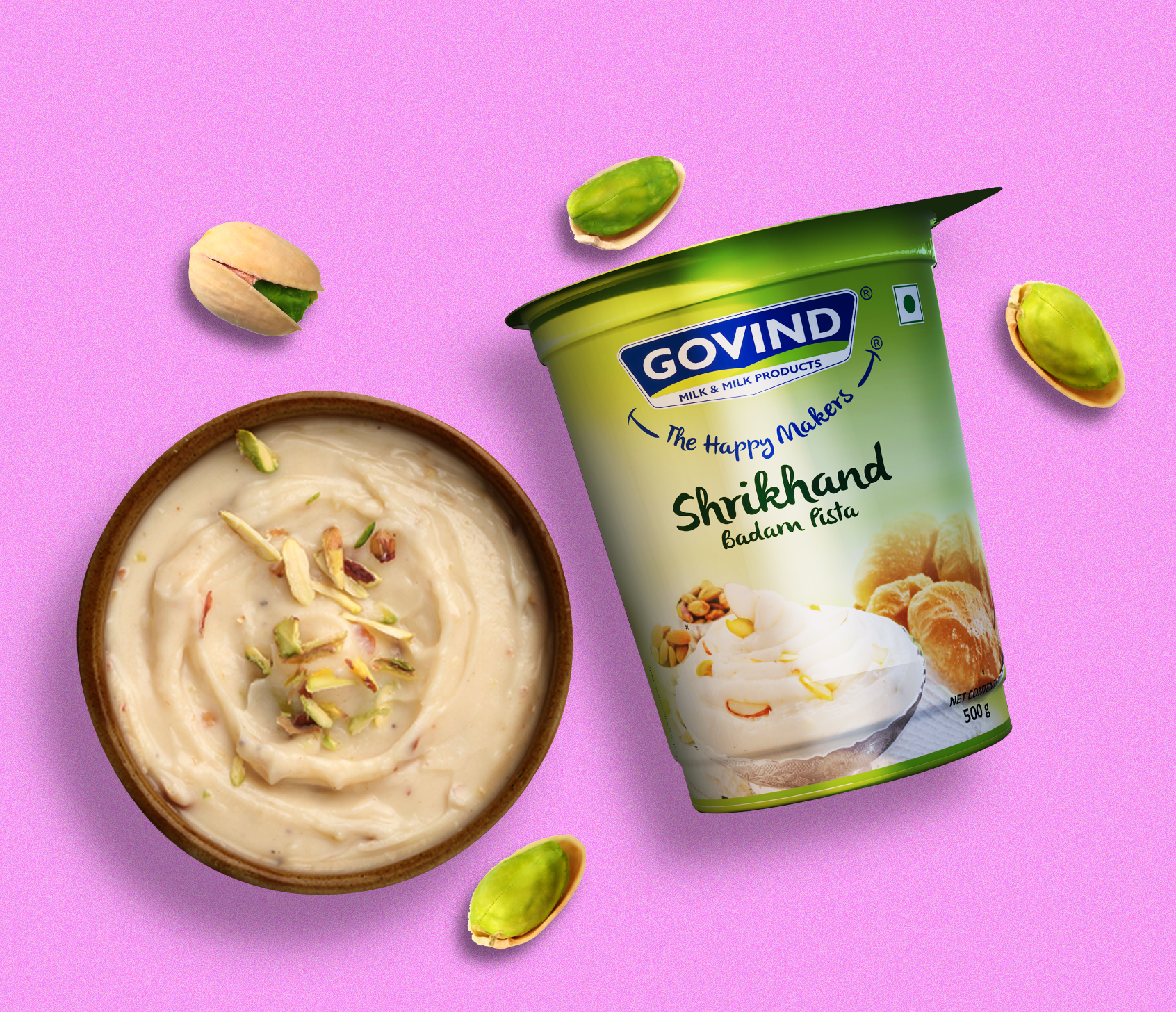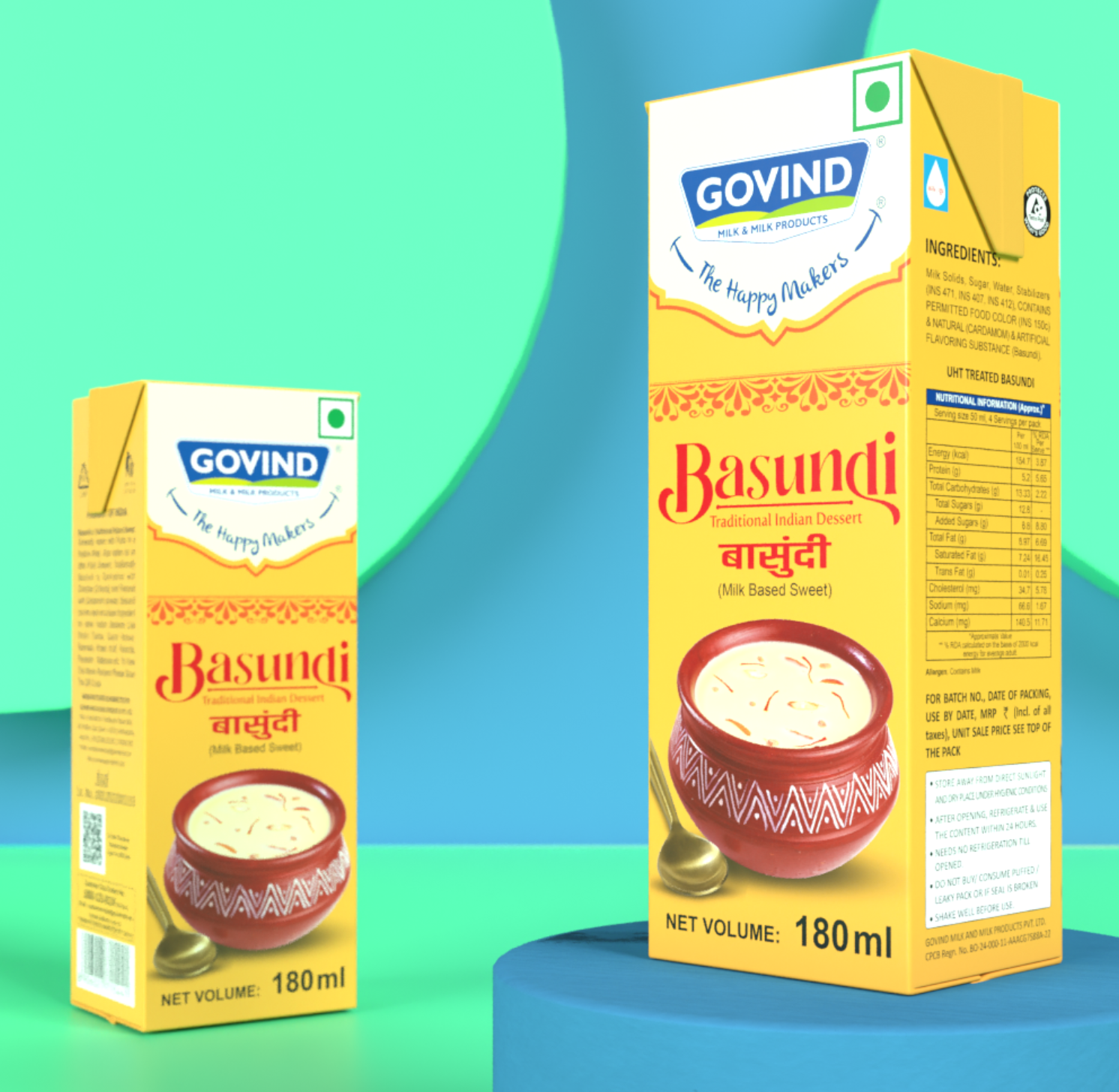 Basundi , a traditional dessert of Maharashtra is introduced in the market by the brand is a ready to eat product. The design for the same is created to maintain the sentiment of traditionalism associated with the product with the help of Kalamkari art (Indian traditional art) on the package and the jar ( Handi). Showcasing the product in the jar was intentional to create the feeling of deliciousness in the minds of the consumers and to have a visual taste of the product simultaneously. It was designed keeping in mind the consumers to get the feeling of homemade traditional sweet dish. In order to maintain the authenticity we have used the orange shade at the background depicting the product in the pack is quality controlled and all the ingredients used are fresh giving out the feeling of celebration.Thus it was designed punching the idea of traditionalism along with the brand's mindset to serve quality controlled and healthy products to its consumer