A premium dry fruit company providing high quality and nutritional dry fruits celebrating the art of diverse flavours, textures and experience in each packet served.
As the name of the company goes,we created the logo in similar Word flow by carving a heart showcasing delightfulness and happiness, and the colour code blue is used drawing inspiration from the sky suggesting the famous quote sky is the limit for the brand.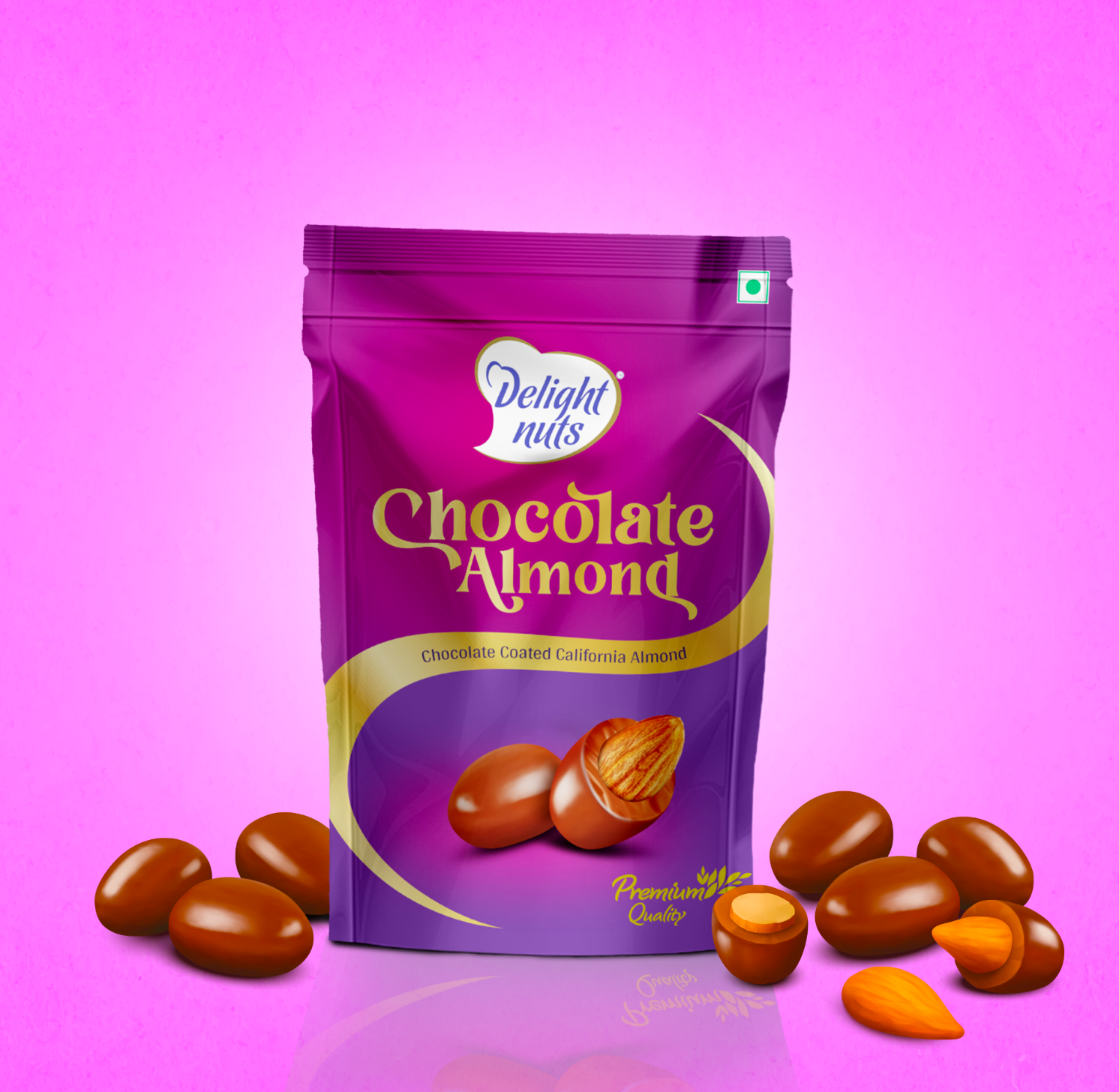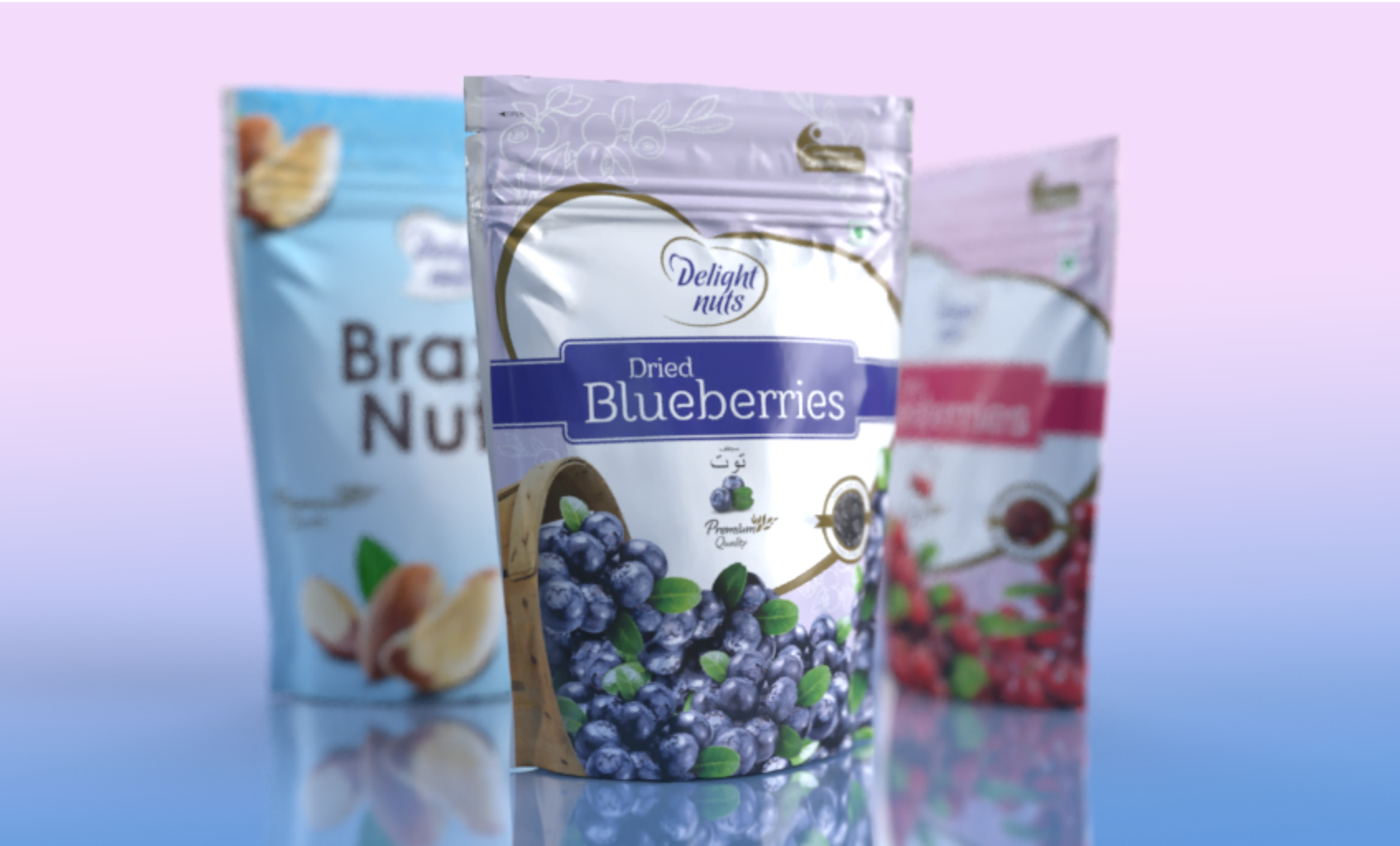 We designed almost all the packaging patterns for the company but would like to talk about only two of them. For the packaging of dried strawberries we strategically have used the shade of pink to highlight the essence of strawberries as a core ingredient of the product with small little strawberries all over the package to make it more real and tangible. The shade of green parallel to the pink depicts the feeling of freshness. It also raises the feel of being in a garden elevating calmness in the mind. The packaging design for the product Brazil nuts, we have diligently used the shade of sky blue to powder blue along with a vibrant yellow being present adjacent to it to feature a bright sunny and tropical climate of Brazil. In order to maintain the existentialism of the product with the packaging design we adopted this colour code combination. The objective behind using such a colour code was also to create a visual communication of relatability of the product with the target audience.